David Beckham just shared the most adorable snap of daughter Harper
Looks like talent runs in the family
Sunday, November 22, 2015 - 13:02
It must be tough being such a talented family. What with all the football practice, time spent waiting for the mirror, and fighting for space to sketch out your latest designs, you'd think there's only so much the Beckham family could be good at.
But, as David Beckham's latest Insta snap shows, daughter Harper may be following in her mother's footsteps and be well on her way to becoming a musical prodigy:
She might only be on "Mary Had A Little Lamb", but we're betting Harper will be whacking out Beethoven's "Moonlight Sonata" in no time.
I mean really, how hard could it be?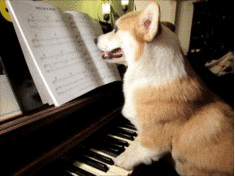 40 Times David Beckham Was A Total DILF