North West has the cutest nickname for Khloe Kardashian
Saturday, November 21, 2015 - 12:42
Her father's an A1 wordsmith, her mother's the queen of cute, so of course North West is blessed with the gift of the adorable gab!
In a candid Instagram snap, Khloe Kardashian shows North West and her other niece, Penelope Disick, sneaking a peek at Khloe's new book.
Alongside the pic, Khloe elaborates: 'I can't stop smiling when I look at this photo! I love my little ladies!! They were so excited and kept screaming "KoKo!" "KoKo!" North calls me "KoKo Loco".'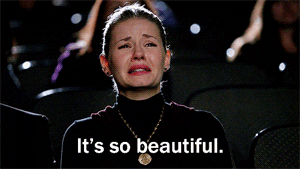 It's… it's just too much. We love you, North (and KoKo Loco)!
11 Khloe Kardashian Quotes As Motivational Posters That Will Give You Life
More From Khloe Kardashian