Kris Jenner absolutely nails Kim Kardashian impression
"Have you ever in your life met a more annoying person?"
Sunday, November 22, 2015 - 12:25
They say imitation is the highest form of flattery, but in this case I think they'll have to make an exception!
The latest teaser for KUWTK shows Kris Jenner pulling off a pretty impressive impression of daughter Kim's laughter, and she doesn't seem too impressed. See for yourself:
"Have you ever in your life met a more annoying person?" Kim quips.
At least Kris apologized in her Instagram post, but we can imagine this will make things a little awkward around the breakfast table…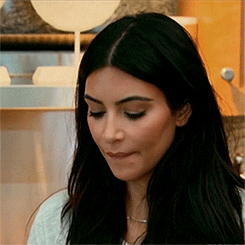 A 35 Step Guide To Taking The Perfect Selfie As Told By Kim Kardashian