Louis Tomlinson Finally Opens About Zayn And It's All The Feels
Sunday, November 1, 2015 - 13:42
So, One Direction are soon-to-be on hiatus. Hot on the heels of an amazing farewell show, Louis took part in a career-spanning interview with The Sunday Times Style magazine, where he opened up about the hardships he's faced, including split with band-mate, Zayn Malik.
"It was hard. I think maybe for me the most. But he wanted to be happy and he wasn't.
"Everything had always been good and then something bad happens and you have to make decisions, you have to work out what you want, and it makes you really know what you want, and we all knew we wanted this."
But, as always, there was a silver lining: "The good thing was, he left just before we made the album.
"It was like, 'Right, let's make it the best album.' So we worked our backsides off because we want to show we are a band, we're here, this is what we do."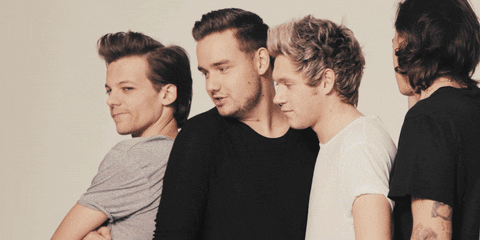 You do you, guys. Keep on doing you.
Go Behind The Scenes Of One Direction's 'Perfect' Music Video
More From Louis Tomlinson