James Jacob, also known as super-producer Jakwob, is one of the biggest newcomers in dubstep. His remixes for Ellie Goulding caused a huge stir on the dubstep circuit last year and he's also remixed for the likes of Kid Sister, Robyn, I Blame Coco, Temper Trap, Yeah Yeah Yeahs, Audio Bullys et al, he will be working with the likes of Labrinth and Get Cape, Wear Cape, Fly soon too! Benjamin Hill caught up with the man of the moment to see what he's been up to…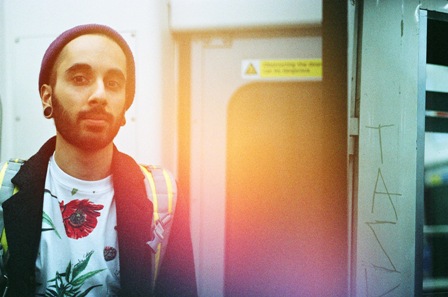 The Wrap Up: Hi Jakwob, how are doing today?
Jakwob: I'm real good, pretty tired though.
TWU: Can you give readers a bit of background history as to who you are and what you do?
Jakwob: Well, I'm a producer and DJ from Lincoln. I play a number of instruments and I love playing in bands when I can. I'm currently touring around the UK and have been working with lots of different artists who come from many different places and I've been working with many genres of music.
TWU: You've only just finished University, right? Having achieved so much, what's next for you?
Jakwob: Yeah, Uni was mental. It was a hard task juggling both that and music, but now that I'm free it means that I'm working full-time, constantly gigging and writing new material for myself and other artists. I also run my own record label which my first single is coming out on and hopefully future releases. I'm running the label myself with a team of close friends, which is pretty sweet. I couldn't really ask for much more after Uni!
TWU: How hard was it to combine studying for a degree and becoming something of a star?
Jakwob: It was very difficult at times, but I found ways around it. For example, having minimal contact time with Uni in my final year gave me the opportunity to concentrate on writing and production. The most exhausting part of the year was the exam period!
TWU: Radio DJs seem to be loving your style at the moment. When did you realise that people were taking a real interest in your remixes?
Jakwob: From the very beginning when I first uploaded a MySpace page. I had a group of close followers who would post feedback as soon as I'd uploaded music, which I do quite frequently. Now MySpace seems like a million miles away and Radio 1 is the new source of public contact, which is mental!
TWU: Your remix for Ellie Goulding had everyone going crazy last year. Are there any plans to work on a proper track with her one day?
Jakwob: Yes, we've already been in the studio together and I'd love to be able to work with her some more.
TWU: Talking about your remixes, you've remixed tracks for a lot of other big names too. Is there anyone in particular who you'd want to work with in the near future?
Jakwob: Remixing for other people is kind of being put on hold for the moment, as I'm starting to really concentrate on writing and producing my own and music for other people. I'm trying to work with as many people as possible at the moment, which includes some of the people I've remixed.
TWU: How do you feel the dubstep scene is doing in general at the moment?
Jakwob: It's really flourishing with new levels of more popular approaches and yet still a steam of underground bass-heavy tracks. Now with even video and live shows being more popular, it's stretching out and reaching people who wouldn't usually have contact with it.
TWU: It seems to be spinning off in all different kinds of directions with pop, US rap and grime artists all working on tracks with dubstep producers. Is there anyone that's really standing out for you at the moment?
Jakwob: The people I'm currently into are Silkie, whose album 'City Limits volume 1' is way before its time and redefining the potential of dubstep. The Magnetic Man Trio are also pioneering the accessible route, which is ideal.
TWU: You seem to have a heavy gig schedule at the moment, but were there any gigs that really stood out for you in the past year?
Jakwob: My favourite gigs have been Glastonbury, Underage festival, Duboro in Loughborough and a gig in Leicester, people literally pulled down the ceiling, it was great!
TWU: Can you explain a bit about Boom Ting Recordings?
Jakwob: Boom Ting is my record label that I set up as a catalyst label for new artists (and myself) to release mixed genres of music through. It's only in its first stages with it having the release of my first single on September 13th, but big things are already occurring and it's only a matter of time before it starts thriving.
TWU: So what's happening with your debut album, any chance of a release date?
Jakwob: [Laughs] Yeah, I would like to give you a release date. Let's just say you can look forward to a few bits and pieces before the album, which should be about next year.
TWU: Is it going to be a strictly dubstep affair?
Jakwob: Definitely not.
TWU: What are your plans for the rest of the summer and this year?
Jakwob: I'm currently touring until mid-December and working in the studio in-between with as many people as possible. I'm looking forward to all the upcoming shows and seeing all the faces I've met over the last year.
TWU: Well thanks for talking to us Jakwob, anything you want to add finally?
Jakwob: I hope people enjoy what I produce musically over the coming months and watch out for what Boom Ting Recordings has to offer. Thanks!
Jakwob: 'Here With Me' and 'Scare The Snare' Feat. RoxXxan – is out September 13.
Stay up to date with Jakwob onTwitter and MySpace
Words: Benjamin Hill

Online editing: Joseph 'JP' Patterson