In the second part of this exclusive interview with Borgore (part one), The Wrap Up hear his thoughts on grime music, the scene in America and how he 'ruined dubstep'...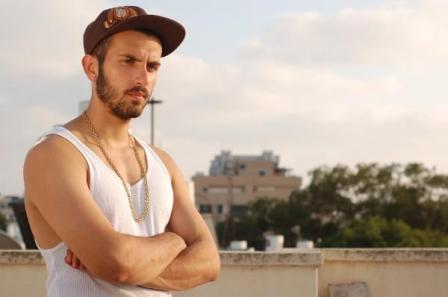 The Wrap Up: I wanted to ask about the 'Borgore Ruined Dubstep' title for your latest release. Why on earth would you call it that?
Borgore: When I started producing music, the Dubstep Forum was very supportive of me, the feedback was amazing and every post was filled with endless messages full of positive vibes from people. Then one day it got all switched for some reason. They said on the forum that I've somehow ruined dubstep; I thought it's a great title. It isn't easy to ruin a genre, right?
TWU: You worked with Diplo, am I right? How did that come about?
Borgore: What makes Diplo such a good innovator of music is the attitude of thinking outside of the box and endlessly looking for new sounds. It's one quality every musician should have. Our work together started when I remixed Rusko's 'Woo Boost'.
TWU: Will we be seeing a Borgore album any time soon?
Borgore: Hopefully! I have a couple of new tunes which I haven't yet decided if to hold them for an album, or to release them as an EP again in near future.
TWU: Your remix of Passion Pit's 'Sleepy Head' is getting a lot of air play and getting a lot of hits on YouTube, it also seems to be a lot calmer to your usual sound. Is this a different side to Borgore we will be seeing more of?
Borgore: As I said before, what's going on my head musically is unexpected, even by me. This is why in my opinion, my tunes are so a hit and miss and I think this is always how other people will look at my music. I love the Passion Pit remix I did, but the original was so good, making it almost impossible to miss. I made a couple of calmer tunes which are out there at the moment, you just need to look for them ('Afro Blue') and I'm sure there will be more after. I will be making sure I have enough ammo of bangers for this tour.
TWU: You also did a remix for one of the biggest metal/hardcore bands of the moment, Bring Me The Horizon. When is that coming out?
Borgore: Whenever their album is coming out, I guess. BMTH are one of my favourite bands and it was an honour. I think the remix is great, but it was done rapidly and the same happened with the Rusko remix, where I just got off from a tour and had just a couple of days to finish it. You can expect a VIP version real soon.
TWU: Which artists on the dubstep scene are you currently rating?
Borgore: There are so many good artists out at the moment, I'm afraid that I'll forget someone.
TWU: Something that seems to be cropping up at the moment and causing a bit of controversy is grime MCs working with dubstep producers, namely Dot Rotten, Newham Generals, P Money and Kozzie. What are your thoughts on this?
Borgore: I always thought grime and dubstep were the same genre, so it seems super natural to me. But something I don't really rate is the fact that grime artists that I used to really love have now turned their back on the scene for commercial success. I understand the motive and I have no problem with looking for new directions, but it feels that instead of doing both commercial and real grime, they've now abandoned grime completely.
TWU: Would you be up for working with a grime or hip-hop MC in the future?
Borgore: Of course! I already have some big names in the contacts, but I don't want to give false promises. I'm going to leave it as a secret for now…
TWU: Dubstep is huge in America right now, but do you think it will last?
Borgore: I don't see why it won't last; it's taking the States by storm. Nothing lasts forever; the trick is to always stay relevant.
TWU: This year has been pretty big for you so far. Is there anything else we can expect to see from you for the rest of this year?
Borgore: Well, I've opened my own site - www.buygore.com, where me and my team are trying to build up a nice community around its blog. Hopefully it will be a home for new talented producers and the funniest articles in the alternative electronic scene, but it's still really new so there's still a lot of work to be done on that. As well as that, I'm going to see if I'm mature enough to write a tune that fits MTV in this stage, I've already produced for others, but let's see if Borgore can make it by its own and if I'm not, there's always next year!
Stay up to date with Borgore on Twitter - www.twitter.com/Borgore
Words: Benjamin Hill

Online editing: Joseph 'JP' Patterson