Having one of biggest songs of the year with 'Five Star Chick', and later featuring Trina and Nicki Minaj for a more explosive treat for the remix, 2010 has definitely marked a good year for Yo Gotti. He has been making major noise for quite some time, working with other heavy-hitters like comrades, Young Jeezy, Rick Ross and of course, Lil Wayne. In this interview, we find out what rap beef really is, how important freedom is, and what to expect with his latest instalment, 'CM5 White Friday'...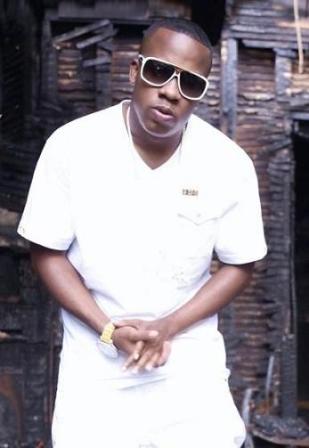 The Wrap Up: This is your huge introduction to Europe but we want to know first, if we were coming from London to Memphis, what could we expect?
Yo Gotti: On touring s**t, you go downtown Beale Street. If you're coming to where I'm from, you're coming to North Memphis. You're coming to the hood!
TWU: Your music is very influenced by Memphis, so tell us about growing up there...
Yo Gotti: I'm from North Memphis. It's kind of like growing up in your typical ghetto, where you have your gangs, gangsters and your drug dealers; and that's the same in any city, just different cultures.
TWU: What's your least favourite question and how do you go about answering it?
Yo Gotti: Definitely the Three Six Mafia questions. I understand in most interviews you have to get the information, but I don't ever not answer questions in my interviews or tell them what they can't ask me, because I want it to be real.
TWU: So what's the status on the Three Six Mafia situation?
Yo Gotti: I think they've accomplished a lot of things. A lot of people think we're beefing, but we're not beefing, we never were beefing. I just spoke on things that I didn't like about the situation. What everybody hears me say is exactly what it was. It was never like no beef, or we're riding around looking for each other.
TWU: Every time the name Yo Gotti is mentioned, along with that, is the 'King of Memphis'. What does that mean and what are the perks?
Yo Gotti: I'm the 'King of Memphis' because they want me to be. It's like running for president or mayor, I'm the king. The people of Memphis chose me. The perks for me, is that I get to represent my city and the perks for the city is that they have someone real as me to be their spokesman.
TWU: You remixed one of the hottest songs of the summer, Rick Ross' 'B.M.F', mentioning the street legends of Memphis. What was the inspiration behind that?
Yo Gotti: They're from the streets of Memphis, they're real gangsters. I just wanted to show the world. People think the city is small, but they have money, clubs, Lamborghinis and Ferraris too. It was just me showing we had street legends in Memphis, as well and paying homage to them.
TWU: It's important for artists to have a movement for their fanbase to follow, but I know you also have your own artists as well. Talk to us about I&E…
Yo Gotti: I&E is the company. It includes me, of course, and we have other artists, like Zedzilla who's from South Memphis. We're bridging that whole gap to show unity in different hoods and different sides within the city by working together. We've got Allstar from Nashville, Tennessee and then there's producer Hot Rod, he made 'Five Star Chick'. Together, we just get in the studio and try to make our mark in the music industry.
TWU: You had one of the biggest songs this year and later you featured Nicki Minaj and Trina on your remix, 'Five Star Chick'. Were you surprised by the success of the track?
Yo Gotti: I mean, I wouldn't say I was surprised. Every song that I do feels like a good song, but it went further than I thought it what it was going to go. I really wasn't surprised, because I'm winner and I'm supposed to be on top.
TWU: Speaking of working with people, you've worked with a lot of people, from Lil Wayne, Young Jeezy, Gucci Mane and The Clipse, to Ciara, Wiz Khalifa, J. Cole and Rick Ross. How did all of that come about?
Yo Gotti: I mean, anybody I've worked with, I have respect for all of them. I've known all of them for a while so it's all love.
TWU: How did the whole 'Cocaine Muzik' movement start?
Yo Gotti: 'Cocaine Muzik' means that the music is as addictive as cocaine itself. 'Cocaine Muzik' started off as being just one mixtape, but it connected to the streets so crazy until we had to make it a mixtape series.
TWU: You're on your fifth instalment of the 'Cocaine Muzik' series, but who and what can fans expect from this one?
Yo Gotti: I got Starlito, Zedzilla, Waka Flocka and Ciara, and I'm working on a documentary that should be out in January. The documentary comes from the title of my last mixtape, 'Cocaine Muzik 4.5'. It's just showing me in different cities, showing the support I get and the love I give back. Not just the day and the life, but just how I move around.
TWU: When it comes to transitions, I'm sure you know about them. Working with Lil' Wayne, you saw his transition from freedom to going to jail. Tell us about that...
Yo Gotti: Right before he went to jail, he was shooting a lot of videos and we got the chance to shoot the video, 'Women Lie, Men Lie'. He was real busy and tried to get in as much work before he had to leave. I mess with Cash Money and I've seen the growth with Lil Wayne from before 'Tha Carter I' to now, so the conversation was just like, 'Do your thing and we're going to hold it down until you get back.'
TWU: Through the ups and downs of the industry and transitions that you have made, what keeps you motivated?
Yo Gotti: Freedom keeps me motivated, I want to stay out of jail. Where I'm from, I see my homeboys go to jail. I still talk to them and send them money every month. So I know we could be changing places at any given time. My freedom, my brother's freedom and the people around me who work with me that don't have to do anything negative because they work with me, we're just trying to stay free.
TWU: What would you say is your proudest moment thus far?
Yo Gotti: The proudest thing for me; is the ability to take care of my family. They don't want for nothing.
TWU: With technology playing such a huge part in how we communicate and reach out to people, what would you say are the good and bad things about that?
Yo Gotti: Well, now you can go on the computer and send your songs to millions of people and they can all hear it right then and there. Back in the day, you couldn't do that. They say the bad thing about it is that people don't want to buy it anymore, but I'm a hustler, so I don't really care about that.
Yo Cotti: 'CM5 White Friday' – is out now.
Stay up to date with Yo Gotti on Twitter – www.twitter.com/YoGottiKom
Words: Tatiana R. Johnson

Online editing: Joseph 'JP' Patterson