When I compare my hunger to an artists music, it is a compliment. So saying that Big Krit's music makes me hungry, is the equivalent to a family-sized Nando's meal, with halloumi cheese and peri-peri sauce in abundance. This hometown hero of Mississippi grabs us with his flavourful enthusiasm, honesty and stories of his struggles. In this intimate interview, we discuss his mixtape: 'K.R.I.T Wuz Here', being crowned one of the best albums of 2010, getting signed to Def Jam after the mixtape download broke internet servers and how being a producer in addition to a rapper came out of a necessity…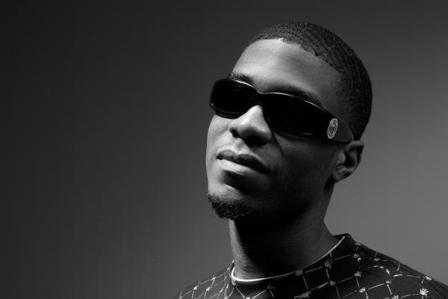 TWU: What do we need to know about Big Krit?
Big Krit: I'm a humble cat from Mississippi, really just doing what I love to do, music. I'm embracing the art form, dreaming big, putting on for my state and putting people on to our lingo and how we get down.
TWU: Your mixtape, 'K.R.I.T Wuz Here', made a huge impact with even SPIN Magazine naming it a top album of 2010. What were you expecting after you put it out?
Big Krit: Well, it came May 4th. It was really when I was at a point where I was trying to decide whether this was something I was really going to be able to do, because music is all I've ever done. On a financial aspect, it's difficult. You're selling beats and trying to stay afloat. 'K.R.I.T Wuz Here' is about me rapping about my life, relationships; the emotions I went through spiritually with me and my girl and it kind of exceeded expectations.
TWU: Technology plays a huge part in music nowadays, so tell us about what happened when your mixtape hit the internet…
Big Krit: People really took to it. The first day it came out, we premiered it on www.DJBooth.net and we shut down the server, because that many people were trying to download it right then. It's been such organic moves about it since then and from word of mouth, the label came aboard after that.
TWU: Now that you're signed to Def Jam, do you think you'll have to change your style of music?
Big Krit: It's not going to be a change in me, or the content of the subject matter. I might make the music bigger, but other than that, it's going to be the same content and same person. It's not the glamour and the glitz. Labels don't really want to take risks, but they took a chance with me and I'm grateful.
TWU: What came first, the chicken or the egg? In this case, rapping or producing?
Big Krit: Rap came first. I was making beats at 13/14 years old; I was 100 dollars a beat. I just started doing it on my own. The MTV Music Generator came about and I copped that on PlayStation for like 50 dollars. Then I went from there, making my own beats, diving deeper into production, studying producers like Timbaland, DJ Toomp, Pete Rocks, J Dilla and sampling stuff like that. I was diving deep into the patterns, hooks and the whole format of making songs.
Producing was just kinda like another choice for me.
TWU: Now that you've had sometime in the industry, what is the wackiest thing that's caught your attention?
Big Krit: Wackiest? Let me see, I'm really brand new. I tend to stay with the same people and I'm not in the mix when it comes to certain things. Probably the most interesting thing you see about people, that you notice on television, is they act a certain way, but when you get in front of them they're not anything like that at all. It's surprising. I really want to show people this is how I am all the time. When people meet me in person, I'm just really just chill and laid-back.
TWU: When is the last time you've been nervous?
Big Krit: On every show, I'll say more anxious. But it's important that I do my best and I want to go all out, nobody wants a bad show.
TWU: Who are some of your influences and how do you channel them in your music?
Big Krit: As far as my career: Goodie Mob, Outkast, Eightball and MJG. I like blues too, Curtis Mayfield and soul music. I'm really just trying to capture the same amount of emotion they put in their music. I'm not afraid to be myself 100% in a song. It's kind of like UGK; they stayed true to their movement.
TWU: What can we expect as far as future collaborations go?
Big Krit: I want to collaborate with all kinds of artists, because I'm a producer as much as I am a rapper. I like different sounds of music, like Coldplay. There are different groups I listen to. I want to collaborate and make global music and I can't wait to go overseas and perform!
TWU: Out of all these great things going for you: tours, performances and collaborations, what are you looking forward to the most?
Big Krit: Wow! Probably buying my folks cribs and make it where they don't have to work anymore. I just want to be able to share and help people.
TWU: We touched on technology earlier, but what are your thoughts on social networking?
Big Krit: Networking is amazing, but people knowing where you're at all the time, you never know who is out there waiting for you. You have to be careful, that's the downfall I think. It's so out there for everybody to see.
TWU: What is your ultimate goal along your journey?
Big Krit: I want to make a way for my family and friends and be a voice for this generation and really rap about life. People need to know there are two sides to the spectrum, as far as what goes on in the world. There are a lot more poor people than rich. I touch on all aspects of life: emotional, spiritual relationships, all of that.
"I'm not trying to fall victim to the flash. I'm not really on that change thing. I'm Country." - Big Krit.
Stay up to date with Big Krit on Twitter - www.twitter.com/BigKrit
Words: Tatiana R. Johnson

Online editing: Joseph 'JP' Patterson