Bow Wow was recently in London on the UK leg of his 'Underrated' European tour. The 24-year-old rapper took some time out of his hectic schedule and sat down with The Wrap Up to talk about his forthcoming album, being underrated in hip-hop, signing with Cash Money, his thoughts on the UK music scene and much more…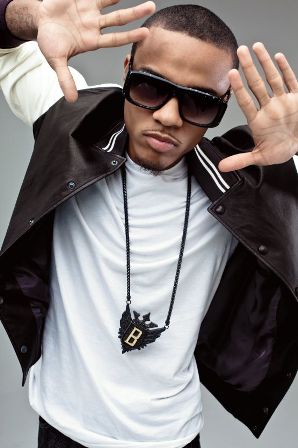 The Wrap Up: Hi Bow Wow, nice too meet you…
Bow Wow: You too!
TWU: What have you been up to in the UK so far?
Bow Wow: A bunch of things. I'm on my European tour right now, that's the reason why I'm in the UK at present. So far, I've been to Manchester, Birmingham and Leicester. I've just been on this tour every day, visiting new places, checking out new scenery. We had the first 'Underrated' tour show maybe like four days ago and since then I've spent the rest of the week partying, hosting parties and just getting it in, I've been out every night.
TWU: Okay. I heard you were at NO.5 Cavendish Square last night. What was that like for you?
Bow Wow: NO.5 was popping! I like that little spot, it was packed! Every time I come to London it's always a beautiful situation. I love the UK, I love London, it's all about the people, just reaching out and connecting with them and letting them know I do it for them.
TWU: What do you think of the UK music scene?
Bow Wow: I like it, I like everything. I just respect culture. I figure hip-hop is hip-hop, it doesn't matter if you're from different places or different countries in the world and we're all doing the same thing, so yeah, I like it. I know my boy Chris Brown has dealt with Chipmunk. Of course you know Cash Money have Jay Sean and I also heard about this rapper called Giggs, so UK music is definitely popping. I got girls (laughs), I got friends out here that put me on everything, so I'm only just one phone call away, they know that.
TWU: And would you like to collaborate with any UK artists in the future?
Bow Wow: Most definitely, why not. Because I figure we both help each other out. I feel like it's easier for American artists to break over here and in other countries as well, but it's so hard for a lot of UK rappers to make it in the States. They never blow up like we know they should. But it's important that in hip-hop we all work together, because what that will do is make the genre bigger, and if I collaborate with an artist from the UK, it will help me become more successful here and vice versa. So it's a win, win situation. It's just going to equal to more money for the both of us.
TWU: So, you recently signed with Cash Money Records. How has the whole experience with the label been for you so far?
Bow Wow: It's been lovely. It's been one of the best situations I've ever been in, just being over here with Birdman and Wayne and the whole family: DJ Khalid, Drizzy, Nicki, Tyga, Lil Twist the whole nine yards. It's just fun when you have that many people around you. A lot of people would think it would be chaotic or there would be ego problems, but there are not. Everybody is a hard worker and all that does it make the next artist work even harder, which makes it harder for our competition, people can't complete with what we're doing. We're leading the pack right now.
TWU: So how do you fit in to the whole YMCMB family? You've got Young Money and Cash Money, so are you signed to just Cash Money or both?
Bow Wow: I'm Cash Money, but you know we're all under the same umbrella. It's all the same thing we screaming out, 'YMCMB.' We're all under one umbrella and that's what it is, we all fit together well because we're all so different. Nicki is the first female rapper on the label, Drake is the new artist and you've got Wayne, he's a rock star. Then myself, I'm like the triple threat. I do the movies; I do the music, so we all contribute off of each other. I can open up doors in Hollywood for my team mates and just try to make things easier for them. Nicki wants to do movies; she was supposed to be in 'Lottery Ticket', a lot of people didn't know that. She actually auditioned; I set it up and everything. So that's just the power that I have, that's what I can do, so it's really all about just helping each other.
TWU: Can we expect any Bow Wow/Nicki Minaj/Drake collaborations soon?
Bow Wow: Yeah, most definitely. I already worked with Nicki, but it was something for one of my mixtapes, this was before she was even signed with Young Money. We did this freestyle called 'Kiss My Ass', but of course expect her on my album, expect Wayne on the album also. Me, Snoop Dogg, and Fabolous got this record called 'Cuff Your Chick' that I'm going to release in the next few weeks, we about to shoot the video for that in like a week. I'm going to shoot the video with my boy Rico, so it's going to be big. It's all about keeping it popping, so you already know I'm going to work with everybody. This album is going to be totally different, I hollered at the big homie, Talib Kweli, I'm going to be working with him, and I even spoke to my big homie, Nas. We recently chopped it up in Atlanta and were trying to come up with an idea and theme for the song. So as you can tell just by the names I'm mentioning, where I'm trying to go with this album. It's going to be different from anything you've ever heard from me before.
TWU: Is the album going to be anything like your 'Green Light' mixtape series?
Bow Wow: It's going to be like 'Green Light' on steroids! I just went in the studio and recorded like four records that sound nothing like 'G3', 'G2' or 'G1', and I feel like I've just tapped into a whole other person. The delivery, the sound, how I'm using my voice now, it's totally different to 'G3'. The more fun I have in the studio, the better and the more confident I get. It's funny, because now I'm mad because I've recorded so many records for my album, but the five most recent songs I've recorded, they sound totally different from anything that I previously recorded for my album. I feel like scrapping all the other songs and just starting all over again.
TWU: Is this album going to be harder sounding and aimed more towards males? Considering your fanbase is mainly female at the moment…
Bow Wow: Yeah, and the reason why is because of the 'Green Light' mixtapes. Through them I've gained a lot of male fans and now my male fans expect my album to sound like my mixtapes and that's what they want. The fans have been perceiving my new music well, so now it's about taking it to that next notch and getting the album ready and getting it popping.
TWU: You have tilted your new album, 'Underrated'. What was the reason for this title and why do you feel underrated?
Bow Wow: I feel anyone should feel underrated when you've accomplished a lot and people don't recognise that. In a way it's cool, because you're the underdog and I've always been a fan of the underdog, you know you want to see them win so bad, you know they've got what it takes and that's basically how I feel. I feel like a lot of dudes who get recognition in the game, I've been doing it longer than them and I think people are stuck in the right now, that they forget about the past and that's one thing that I don't do. That's a discredit to somebody's past and especially their numbers, because like J (Jay-Z) said: 'They don't lie, stats don't lie.' I just get tired of that sometimes, when you work so hard and you're passionate about what you do, you want to get acknowledged for it. Other than Eminem and Jay-Z, I can't tell you another rapper who has sold out Madison Square Garden five times, besides me! I'm in that bracket, but people won't say that because they are so caught up with the past and Lil' Bow Wow and are not focused on the current. So the underrated title came from raw emotion, but my mind switches, I might switch the album title. I've been shouting that title out, but it could be called 'Overrated' tomorrow, it could really be called anything, it's not confirmed yet.
TWU: Do you feel like you're ever going to get the respect your due? You've been in the game for years, you've done so much, but people just don't look past you being Lil' Bow Wow…
Bow Wow: If I do, I do, if I don't, I don't, that's how I look at it. I'm winning already, a lot of people didn't like Jesus, so I don't expect everybody to like me, or for everybody to support me. I feel like you don't fight for people's respect, you demand it by doing what you're doing and you either put up or shut up. I feel like people have got to respect a hard work ethic, a grind, but if they don't, then I've got Hollywood money to go get.
TWU: Will the album still be a double disc?
Bow Wow: Well, I thought about that, but now I don't think it's really necessary. It's just me being an artist and my mind always changing, so I'm sorry to all my fans that read the blogs, the reason why I keep switching things up on this album is because I'm an artist and my minds just working. One day it's green and one day it's black, you just never know what it is.
TWU: What producers have you been working with on the album?
Bow Wow: Polow Da Don, he made a crazy record with me and Gucci Mane, it's ridiculous. Also a lot of new cats, because in hip-hop, the big guys aren't shining anymore. The $125,000 a track producers, their getting washed away because labels aren't spending that money anymore, so now artist are getting smart and they're going to find these new young 18-21 year old producers and they've got beats that are crazy, that's how hip-hop is. It's all about reinventing, bringing out new sounds and bringing out new people that can carry on the legacy, and that's what I did. I found this kid called JQ, who to me is arguably one of the hottest producers, period! And he done a lot of tracks on 'G3', he's cold! He's done a lot of beats for me; I've been working with him heavy. But also Boi 1da, he done like three joint's for me so far. He gave me a bunch of records and he's a Grammy award-winning producer, so you can't go wrong with that. Working with Boi 1da is going to be dope, and of course I'm going to work with Cash Money's Mr Beats as well.
TWU: Any chance you'll be working with, say, Kanye West or Just Blaze?
Bow Wow: Nah, because one thing I learned from JD (Jermaine Dupri), is that everyone can't produce for you, not just me but any artist. For example, Dr. Dre can produce the hell out of an Eminem record, that's because he knows Em's sound, but that sound may not work for other artists. I would work with Kanye, without a doubt, but the type of beats he might make, might not be my sound. I'm from the Midwest, but I'm Southern at the same time, so I prefer beats with more bounce to them, that's my lane, that's my sound, so I don't really work with everybody.
TWU: So would you say that Jermaine Dupri is probably the best person to produce for you?
Bow Wow: Yeah, that's like Snoop and Dre. Every time you hear Snoop on a Dre beat, you automatically know what it is. Snoop can just whistle on a Dr. Dre beat and you're going to feel it: the drums, the kicks, that classic chronic sound. When JD produces for me, it's gonna sound like that old epic, classic Bow Wow.
TWU: When's the album coming out?
Bow Wow: Next year, 2012.
Check out the second part of this exclusive interview next week...
Stay up to date with Bow Wow on Twitter - www.twitter.com/BowWow
Words: Yusuff Sitta (@_Yusuff) and Melissa Quashie

Online editing: Joseph 'JP' Patterson (@Jpizzledizzle)