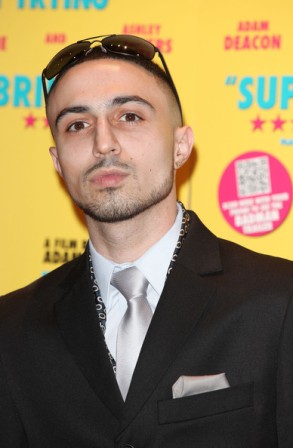 This Tuesday saw the urban, star-studded premier of the UK's first ever urban comedy, 'Anuvahood'. The Gala Premiere was held at the legendary Empire Cinema in London's Leicester Square, which went on to hit its 1,000 people capacity - packed with actors, musicians, comedians, footballers and pretty much anyone who is hot right now. Not forgetting the full cast and crew, who were beaming with joy at the tremendous success of the film...
I spoke to the film's star, Adam Deacon, and he was truly overwhelmed by the turnout and support that was shown on the night. Screaming teenage girls outside the cinema were happy to see the cast and special cameos when they arrived. Richard Blackwood, Ashley Walters, Jamie Winestone, Linda Robson, Michael Vu, Femi Oyeniran, Richie Campbell, Jazzie Zonzolo, Eddie Kadi and Aisleyne Horgan-Wallace were all on the red carpet looking sharp and swaggered up.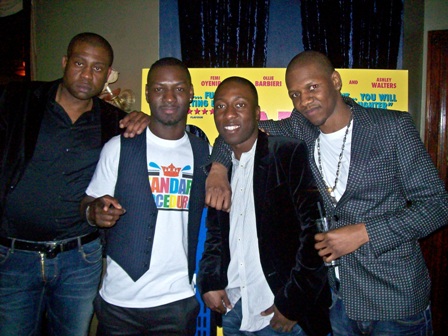 Artists from the UK's urban and pop scenes were there to show support for this landmark premier too, including Roll Deep, McLean, Aggros Santos, Professor Green, Lethal Bizzle, Giggs, JME, Donaeo, Preeya Kalidas, Frisco and even Liz McClaron from Atomic Kitten fame (random but true).
This was my second viewing of the movie and it was nice to experience it with a full cinema of an anticipated audience. The audience loved all the cheeky banter and realistic dialogue from the characters and the soundtrack definitely captured the current success of the UK urban scene, which was just as well received.
One particular stand-out moment was between characters 'Big T' and 'Mo', (aka Michael Maris and Ashley Chin) who had the whole audience crying with laughter and started a clapping frenzy. It was an amazing night and a real buzz was in the cinema, which was then topped with a classy after-party at the infamous, Cafe De Paris.
'Anuvahood' really shows how far the new generation of UK urban entertainment has come and it's a testament to what can be achieved by young talented people who have a vision and drive to back it up – no matter where they're from! This is a must-see movie for the UK urban film fans, or anyone who fancies a giggle – so go and see it when it's released nationwide in cinemas this Friday.
'Anuvahood' is out now.
Words: Adele White (@ThatGirl Adele)

Online editing: Joseph 'JP' Patterson (@Jpizzledizzle)