Can Any Of The WWE Stars Deliver A DDT Better Than Jake Roberts?
Monday, June 22, 2015 - 11:41
Jake 'The Snake' Roberts will always be King of the DDTs. The WWE Hall of Famer delivered that bad boy better than any superstar ever did or ever has, and maybe ever will.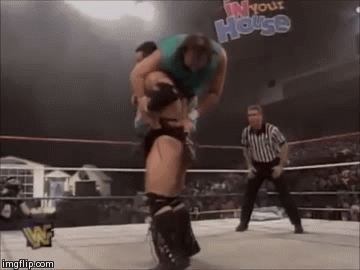 But there are some other masters of drilling an opponent's head into the canvas out there, too.
Contained within the ace vid below are 38 of the most devastating DDTs ever to be dished out in WWE, WCW and ECW. And while Arn Anderson and 'Taker come close for having the most impressive SNAP on the decisive finisher, has anyone ever received one on the nut like Neville?
To see the Jumping Geordie flip right over after catching one on the noggin, check out the final few seconds of the vid. Heck, watch it all!
Nobody does it better than Jake, eh?