Watch Dusty Rhodes Tributes From Dean Ambrose And WWE Stars
Monday, June 15, 2015 - 14:56
Last night's Money in the Bank show was dedicated to the memory of the late, great Dusty Rhodes - and before the show started, most of the main roster, as well as Vince McMahon, Stephanie McMahon and Triple H assembled at the aisle entrance to observe a ten bell salute to the American Dream.
An incredible tribute video also aired, leaving both fans and former colleagues of the WWE Hall of Famer in tears.
Indeed, following the pre-show transmission of the emotional clip, Kick Off host Renee Young was barely able to continue with her links as she sobbed.
Thanks for all your kind messages. I've never reacted like that on air ever, so just goes to show the power of the American Dream

— Renee Young (@ReneeYoungWWE) June 15, 2015
Dusty also had a presence in the evening's main event between Dean Ambrose and Seth Rollins when the Lunatic Fringe gave his own nod to Dream's influence, hitting the champ with a Super Bionic Elbow from atop the ladder.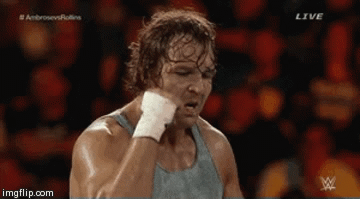 No doubt Dusty would approve of such a reference being put in a headlining position. 
Even Dean's post-most speech seemed to carry many of the hallmarks one of the Dream's most famous promos, echoing the 'Hard Times' speech from October 1985.
RIP Dusty Rhodes.