20 Random Excellent Moments From #WWEBattleground, In GIFs!
Monday, July 20, 2015 - 16:15
Now look, if you've come here to complain about us revealing WWE Battleground 2015 SPOILERS, you're getting the internet all wrong. 
It's been and it's done - and if you haven't watched last night's show yet, well, you can't expect the rest of the world to wait for you to catch up. And how did you get here, anyways?
Check out all the results at-a-glance here - but for a ring full of bitesized GIF-y fun capturing some ace moments from WWE's latest extravaganza, keep on scrolling...
Sheamus' speciality: boots to the mush
Randy Orton's superplexes away like there's no tomorrow
Kofi 'Crazy Legs' Kingston
Everybody now: "Millions of $, millions of $"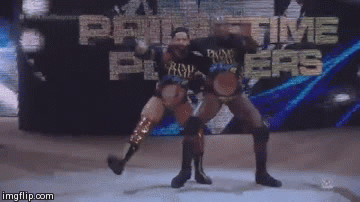 "Fancy a spin, Darren? Laters"
Roman orders up a Samoan Drop for one
Itsy bitsy spider...
Bray's got Roman's numeral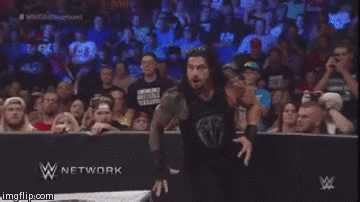 Wyatt Fam 4 Life
Brie's kicks are anything but cheesy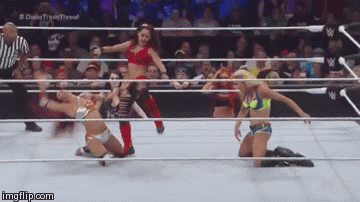 Cracking kip up from Charlotte
Sasha Banks knows what she kneeds and knows how to go about to get what she kneeds... with her, erm, knees
WALLOP!
Owens may be French Canadian, but here he introduces Cena to a little German (suplex)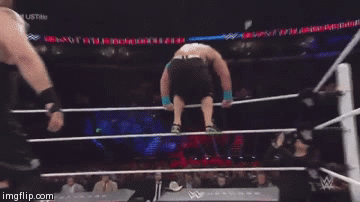 ... And suplex, repeat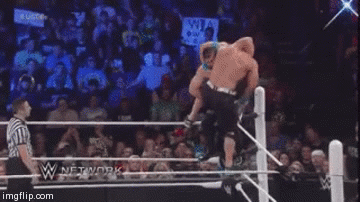 John Cena's bonce, meet Kevin Owens' knee
Cena did get the odd move of his own in, mind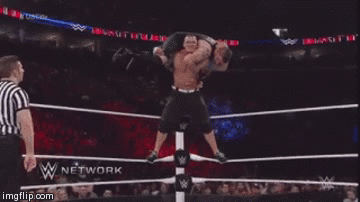 Who though Seth was kissing his WWE World Heavyweight title goodbye?
Welcome to #SuplexCity - population: Seth Rollins
Undertaker: not f****** about